Metal Fabrication
OTC has 3000 square meter workshop area adjacent to Admin Building in support industries II Jubail KSA, we undertake major jobs parallelly work on other task under the one roof. Nature of jobs performed by OTC is Steel Structures of I beams, C channels rafter, Industrial Hangers, Steel Frames, piping, replacement of flanges, 45 degree elbows,Tees, values and components for stainless and carbon steel subject to design along with welding activities, conforming with state and company safety regulations.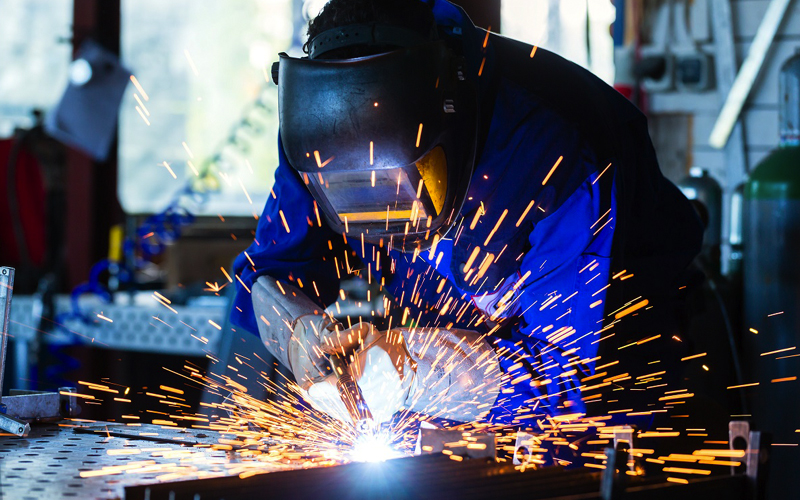 OTC Manufacturing provides a wide array of fabrication services to the oil and gas industry. With more than 10 years of manufacturing experience in specialised heavy weld fabrications, we are a leading manufacturer of metal components. Our commitment to excellence has been the hallmark of the OTC Manufacturing brand.
We understand products used in the oil and gas industry are subject to some of the harshest environmental conditions in the world. OTC Manufacturing has the expertise to handle small, medium, and large fabrications and weldments.
Metal fabrication plays a crucial role in the oil and gas industry. Almost all the equipment and machinery used by them is supplied by metal fabrication companies. There are endless applications for metal fabrication in the oil and gas industry. Steel fabricators produce pipelines, hollow sections, platforms, beams, girders, custom-fitted metal elements, pressure vessels, and heat exchangers. All infrastructure and machinery are assembled with the use of metal fabrication. Countless professionals are a part of the oil and gas industry. It is, therefore, important for them to have an in-depth understanding of the role of fabrication in the oil and gas industry.
Let us discuss the role of fabrication in the oil and gas industry:
Infrastructure
The infrastructure of the oil and gas industry is complex. An oil rig or an oil platform is a large structure with facilities to drill wells and extract and process oil and natural gas. Some of these oil platforms even have facilities to house their workforce as well. There are different types of oil platforms, such as fixed platforms, compliant towers, semi-submersible platforms, jack-up drilling rigs, drill ships, floating production systems, tension-leg platforms, and gravity-based structures and spar platforms. All these structures are built on steel legs. Many types of structural steel sections are used in oil platforms. Steel jackets are commonly used as structural steel sections while constructing oil platforms.
Equipment
Almost all equipment used in the oil and gas industry is made of structural steel. All kinds of critical parts are manufactured by structural steel fabricators. Structural steel in pipelines, pressure vessels, and oil and gas separators are some of the applications of structural steel in the oil and gas industry.