Scaffolding Services
OTC has 3000 square meter yard for the storage of scaffolding material & wooden planks. We are capable for 10,000 square-meters of scaffolding erection and installation shall be done by our skilled crew by referring the client provided drawings.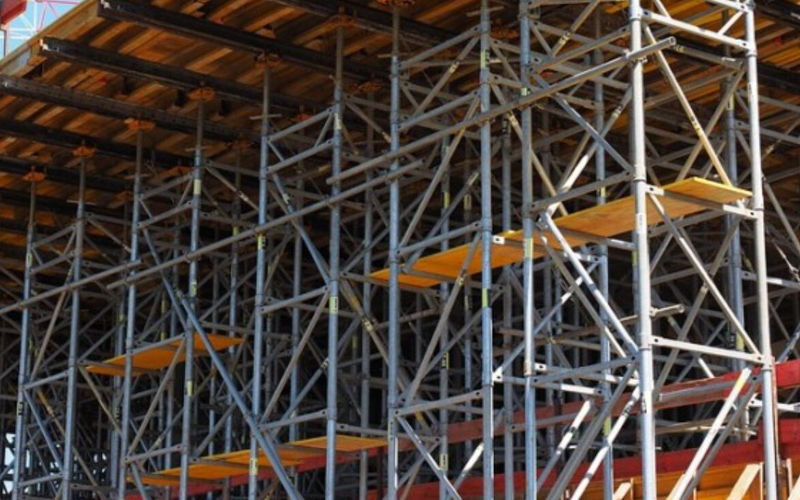 OTC holds expertise in scaffolding erection, inspection, and dismantling for the offshore and onshore oil and gas industry. Our goal has always been to combine world-class engineering services with innovative scaffold design and implementation training. Together, these three elements help to reduce shutdown time for various oil, gas, and chemical applications.
With a huge inventory of scaffolding equipment and state-of-the-art materials, we provide a rapid response to our customers' needs. Whether your project requires access scaffolding, overhead protection, or shoring, our team made up of seasoned and dexterous professionals will fill that need from start to finish.
Professional Energy Systems Engineers have evaluated every conceivable option available for access platform and scaffold systems and, until they had physically evaluated the LOBO System, no one product had satisfied them from an overall safety and design concept perspective. The OTC system was unmatched.
Your own in-house maintenance crews can assemble the OTC System quickly, easily, and safely around, under, or above vessels, pipes, machinery, aircraft, or conveyors, specifically in awkward-to-access areas. This means outsourced scaffolding labour costs can be reduced and controlled without compromising safety. In addition, it is available 24/7 and so puts you in control of what and when you schedule your maintenance tasks.
Scaffolding providers wishing to keep up to date with new trends and processes should consider adopting the LOBO System to improve safety and reduce cost. "Forward-looking energy companies will derive greater shareholder value and, ultimately, it will be seen as a measure of a company's success."